My Hard Drive Would Never Fail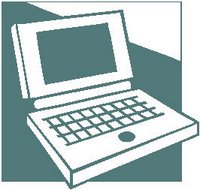 I powered up my PC a few days ago and it gave me a very blank stare. Actually, it had one small message for me:
operating system missing
. Hmmm, that did not sound too good.
I investigated further...booted the computer from a CD. Did "chkdsk" which told me my hard drive was Missing in Action.
Lucky for me, I had just backed up the My Documents folder a few days earlier, so in theory I had all of the important stuff saved away. After messing around with the computer for a while, I came to the conclusion that I would have to format the hard drive and reload everything. Even then, I wasn't sure the format was going to work....maybe the hard drive was totally dead.
It turned out the format worked and I spent the next couple of days reloading Windows XP (thank goodness I found the recovery CD that shipped with the computer). Then I reloaded the My Documents folder without any trouble. The thing I miss the most right now is my email address book, which disappeared. I have an older copy backed up somewhere so I'll try to reload that one. In the future, I'll add the address book to the backup strategy.
I count myself lucky that I had all the docs backed up but it is still a major pain to reload Windows XP and all of the applications. It will be weeks before I get it all done.
73, Bob K0NR