Archive for September, 2011
Announcing the 2011 Fall TechFest
Sponsored by the 285 TechConnect Club
Saturday, Nov. 5, 2011: 9:00 a.m. – 3:00 p.m.
Check in: 8:00 – 8:45 a.m.
Schedule of Workshops
(order and topic may vary)
9:00 – 9:50 Amateur Digital TV – Dr. Glenn Adams, NØGNR
10:00 – 10:50 DX-pedition : Zimbabwe – Roger Krautkremer, KØYY
11:00 – 11:50 VHF Contesting – Bob Witte, KØNR
12:00 – 12:50 Lunch (on your own)
1:00 – 1:50 SDRs as Panadapters – Frank Ivan, KØFEI
2:00 – 2:50 Antenna Tuners – Larry Benko, WØQE
Registration
Space is limited! Please e-mail k0nnc@arrl.net to pre-register.
Cost $10.00 (cash only at the door).
Includes 2012 membership dues for 285 TechConnect Radio Club, NAØTC
Where
The Inter Canyon Fire Department Station #1.
The address is 7939 South Turkey Creek Road, Morrison, Colorado
For complete info, download the TechFest flyer from the NA0TC web site.
73, Bob K0NR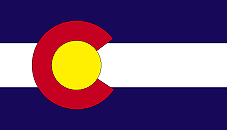 I had a great time working the Colorado QSO Party ham radio contest on Saturday.  This is your typical state QSO party where the rules favor working Colorado stations with an emphasis on activating Colorado counties.
I operated from our cabin located in the somewhat rare Park County, using my new FT-950. I am still getting used to the radio as it has more buttons and knobs than any other rig I have owned. I can tell that I am learning the radio as I was able to take more advantage of the contesting features.
Recently, I picked up a Heil Pro Set headset with the HC-4 mic element. I noticed that the serious contesters gravitate towards using a headset, logging computer and foot switch. This sets you up for a very focused operating setup with your hands on the keyboard and your foot pushing the transmit button. I was very pleased with how this worked out. I used N1MM software for logging and the antenna was a trap dipole in the trees.
I operated exclusively on phone as I don't consider my CW skills up to the task of an HF contest. Maybe someday I'll give that a try. Most of the time was spent on 20 Meters which produced contacts across North America. 40M was great for working stations around Colorado and picking up different counties.
Here's my score:
 Band    QSOs    Pts  Sec   Mul
      7   81     162   30    1
     14  197     388   34    0
     21    8      26    2    0
    144    2       4    1    0
    420    2       4    1    0
  Total  290     584   68    1
Score: 40,296
Thanks to the Pikes Peak Radio Amateur Association for sponsoring this event.
73, Bob K0NR