My favorite radio partner (and wife), Joyce K0JJW, and I climbed up Mt Antero for the Colorado 14er Event.  See my post announcing the event here.
We got up at O'Dark thirty on the morning of the event and drove the Jeep Wrangler up the 4WD road to Mt Antero. This road got us to within 1000 vertical feet and maybe a mile from the summit, making the climb a lot easier. But it still was climbing over rocks at 14,000 feet (read: no oxygen to breathe).  The weather was outstanding…blue sky all around and none of those nasty thunderclouds anywhere in sight. (It turns out that lightning on an exposed mountaintop is not a good thing.)
Here's Joyce operating with a handheld transceiver.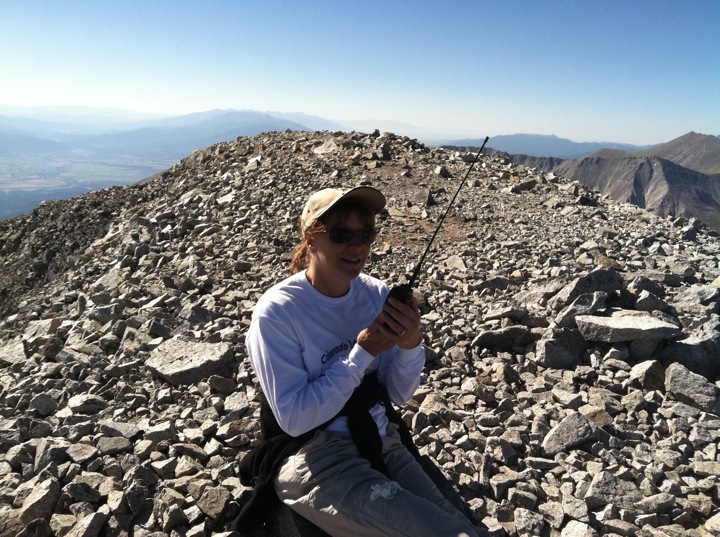 And here's the view looking out to the west from the summit: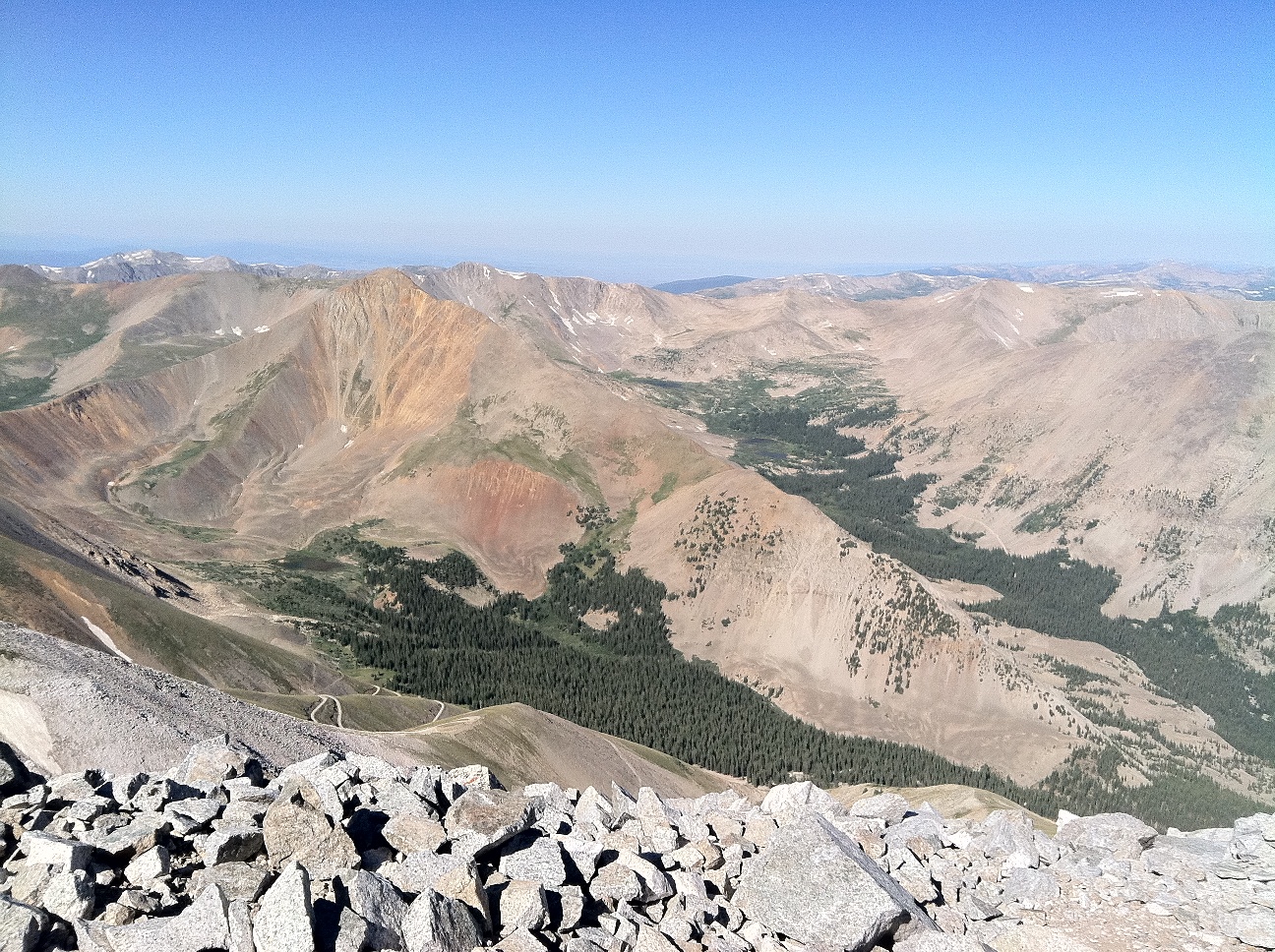 We worked quite a few 14er stations, including the KBØSA crew on Pikes Peak and the Goathiker WGØAT on Handies Peak. All QSOs were made on 144 Mhz and 440 MHz FM using handheld transceivers. We were on the summit for almost 3 hours and then descended back down.
   73, Bob K0NR