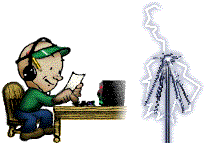 Wow, the interest in the Ham Radio Technician License class has been intense! I was thinking we'd get 8 to 10 students. So far I've had over 30 people ask to be registered for the class but we had to cap it at 24. And some of our publicity efforts are just starting to kick in.
I also noticed this item from the ARRL Web Site:
Don't these people know that ham radio is an obsolete pastime for guys over 65 years old?
73, Bob K0NR