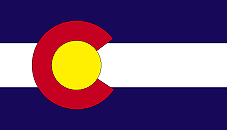 The Colorado QSO Party, sponsored by the Pikes Peak Radio Amateur Association, will be held this Saturday Sept 6th. This is a great opportunity to get on the air and have some fun on the HF, VHF and UHF bands. There have been some changes to the rules this year, so be sure to review the complete rules.
Amateurs outside of the state of Colorado work as many Colorado stations as possible. Colorado stations work everyone. The emphasis is on activating counties, so if you might consider operating portable or mobile to support this goal.
The contest period for 2009 is from 1200 UTC 5 Sept. 2009 until 0400 UTC 6 Sept 2009 (6AM to 10PM MDT).
I plan to operate from our cabin in Park County, near Trout Creek Pass.
73, Bob K0NR