Archive for December, 2008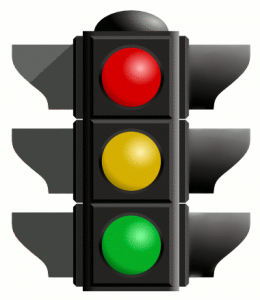 Are you moving forward or stuck in the past? This all started with a blog posting by Dan KB6NU appropriately titled I'm Tired of Pessimism. Dan basically said he has grown weary of the folks that specialize in displaying a negative attitude in ham radio. Jeff KE9V responded with a post of his own, writing:
The final determination of whether amateur radio remains an avocation of any significance will be made by those who actually enjoy the hobby. My advice for them on that fast-paced journey is to trample the slow and hurdle the dead lest they become bogged down by the rotting corpses of the "old guard" who refused to change.
This reminded me of one of my postings from January, titled Paul Rinaldo's Rule of Amateur Radio Progress, which related some words of wisdom (not mine):
Progress is made in Amateur Radio by letting energetic individuals move forward. Conversly, nothing in Amateur Radio is accomplished by complaining about other individual's projects. Simple summary: If you don't like their project, then go do or support your own choices. Get out of their way.
Note the common theme of lead, follow or get out of the way but don't be the curmudgeon that spoils everyone's fun. If you have spent much time with me, you would know that I can get as cynical as the next guy. I specialize in sarcasm and can derive great satisfaction from pointing out the errors in other people's thinking and actions. The only problem with cynicism is that it doesn't accomplish anything beyond generating that smug feeling of being right. It doesn't move anything forward — it just complains loudly about the situation.
The older I get, the more I try to avoid the easy out of that soothing cynical attitude. For me the test is simple: does an attitude/statement/question/action move things forward or keep the situation stuck? Things that move forward have value; things that keep us stuck are worthless. See Paul Rinaldo's comments.
Lately, I have been applying the Moving Forward / Stuck in the Past Test to ham radio activities. I flip through the ham magazines and I see quite a number of articles on vintage radios. Moving Forward? I don't think so. How about AM operation? Stuck in the Past. Ham radio connected via the internet? Moving forward. Sound-card digital modes? Moving forward.  What about CW operation? (Be careful here.) I actually think this one is Moving Forward. Why? Because CW still represents an extremely efficient operating mode in terms of bandwidth usage, simplicity of equipment and versatility. I can do a lot with just a simple QRP rig and my brain on CW. (I know some of you will argue that it is Stuck in the Past and you might be right.) Radio amateurs that are helpful Elmers? Moving Forward. Grumpy old men that look down on newcomers: Stuck in the Past.
Now there is nothing wrong with Stuck in the Past activities….as long as they don't get in the way of Moving Forward. I know some guys that get great pleasure out of running their old AM rigs on HF. I am glad they are having fun with it. But we don't use up all of the 20 Meter phone band running such an inefficient mode….we keep it to a few frequencies.
So where are you: Moving Forward or Stuck in the Past?
73, Bob K0NR