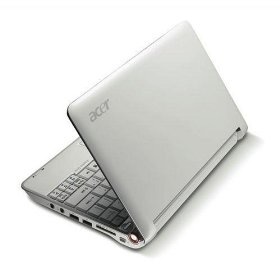 I need to document the tweaks that I made to the Acer Aspire One netbook, so I figured I might as well post them here since someone else may find them useful. All of this info is available with sufficient googling but here's the condensed version.
Background
The PC is the Acer Aspire One, Linux  version with 8GB SSD, referred to in these previous postings:
http://www.k0nr.com/wordpress/archives/200
http://www.k0nr.com/wordpress/archives/430
My basic approach to hacking this PC is to leave most of it alone and make minimal adjustments:
Enable the advanced mode user interface
Load Thunderbird in place of the original email client
Load a few more games
Enable Advanced Mode
This one is easy. Get into the Terminal mode (AKA linux command line) by pressing ALT – F2 on the keyboard.  Type in: xfce-setting-show which will bring up a window with several icons on it. Click on Desktop to get to the Desktop Preferences and choose the Behavior tab. Now mark under Menus the Show desktop menu on right click option and close the window. Now you can access a much expanded menu selection by selecting a Right Click on the desktop.
See http://www.aspireoneuser.com/2008/07/09/aspire-one-advance-linpus-mode-hack/ for more information or if you find my instructions inadequate.
Load New Software
Now that Advanced Mode is enabled, we'll go load up some new software. Do a Right Click with the mouse on the desktop to bring up the advanced menu. Select SYSTEM and ADD/REMOVE SOFTWARE, which brings up the dialog box for managing the installed software. It will probably take a little while for it to load the list of available choices. Then use the SEARCH tab to find these software programs and add them in:
thunderbird
any other programs (I just added a few games)
Follow the prompts to get the software to load and be patient.
Fixing the Main Menu (So Email points to Thunderbird)
There is one more thing to fix. The Desktop Menu icon for "Email" still points to Aspire One Mail, not Thunderbird. You could choose to just live with this and select Thunderbird from the Advanced Menu (Right Click on Desktop). Warning: You can royally screw up your computer if you make an error, so all disclaimers apply!
To change the Desktop Menu, we need to edit one of the files that defines how the menus are configured. This forum discussion has all of the info but I will also summarize it here.
Edit this file using Mousepad or some other editor:
/home/user/.config/xfce4/desktop/group-app.xml
You should be able to use the standard file manager to find this file. A double-click on the file should launch the editor.
Find the line that begins <app sequence="3″ acs="email">
Change AME.desktop to mozilla-thunderbird.desktop
Save the file and reboot the PC (you may want to save the original file somewhere in case you need to reverse this edit). Be Sure to Reboot the PC for this change to take effect.

One More Thing
To stop Aspire One Mail from checking for new messages:
Open Aspire One Mail (you may need to use the advanced menu now for this)
Tools>Options
Uncheck: "Check for Messages Every:" and "Play sound when new messages arrive."