Archive for April, 2008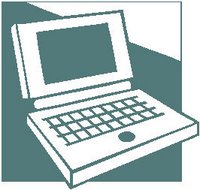 I recently received an email from ON4AW encouraging me to visit some website of questionable value (something about QSLs, ham radio and art). This was clearly UCE that was sent to a large number of ham radio operators. I replied with a request that my email be removed from the list and I got this reply:
Sir, here is not any list ,so we cannot remove you from something that does not exist. We are finding you with a Google-search and every simple search-machine will find you because you are standing naked and nude on the internet. Up to now 240000 hams from 133 countries have thanked us for that mail. Anyway it would be impossible to find you back among such a number. If you would receive the mail again,there are two possibilities:1) throw it simply into the thrash of your PC , 2) Remove your email from the web,that is the best solution. Your family-members,true friends,hams and business-relations know your email-address. So your presence on the internet is useless and unnecessary
/ 73 ON4AW
PS. Every mail-server has built-in filters. As a last ressort , you could put a filter on our mail so that you will not see it anymore if you eventually would be found again by Google.If you remain with your email-address on the web, you will be found again and you will receive the mail again.We do not see that this happens,because the special search program sends the mails (40 found hams per package) without our knowledge about to whom. Remove youremail-address from the web please. This is the last time that we answer a mail from you .We have told you enough now ,and spent enough time to explain the case.
Jeesh, so now it is MY FREAKING FAULT for having my email address out on the web. Thanks a lot, ON4AW. I get enough of this from the viagra/porn/ambien vendors, now ham radio operators are in on the deal, too?