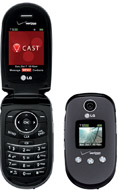 Holy Freaking Cow! Try to count all of those cellphones. From Reuters:
HELSINKI, Nov 29 (Reuters) – Worldwide mobile telephone subscriptions reached 3.3 billion — equivalent to half the global population — on Thursday, 26 years after the first cellular network was launched, research firm Informa said. Since the first Nordic Mobile Telephony (NMT) networks were switched on in 1981 in Saudi Arabia, Sweden and Norway, mobile phones have become the consumer electronics sector with the largest volume of sales in the world.
"The mobile industry has constantly outperformed even the most optimistic forecasts for subscriber growth," Mark Newman, head of research at Informa said in a statement.
This does not necessarily mean that half of the people in the world have cellphones…some people own more than one. But still, who would have thunk it? No wonder 2 Meters is so quiet….everyone is busy yakking on the phone. In the race for number of wireless devices, the cellphone has beaten the 2M handheld. See my posting about my cool dualband rig.
Now, if we could just get people to use the vibrate mode on the phones, so I don't have to listen to several billion obnoxious ring tones.
73, Bob K0NR