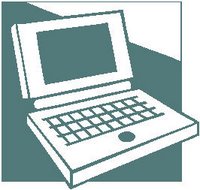 I just came across the NØHR Toolbar for Internet Explorer and Firefox. I just installed the HamLinks toolbar into Internet Explorer. (I had previously given up on Firefox.)
HamLinks: The Ham Radio Toolbar for Firefox and IE

HamLinks is a free ham radio toolbar that extends your (Internet Explorer or Firefox) web browser to give ham radio operators quick access to great ham radio content. It's completely free, easy to install (and uninstall) and can be configured by the user. No registrations, spyware, spam or other hooks.
The default configuration has a few too many features turned on for my use, so I turned many of them off. (Not a problem, just takes a little configuration.) The features that seem useful to me are:
Powerful search box (QRZ.com, DXwatch, QSL Manager, FindU.com, etc.)
UTC Time
WWV gadget to show propagation bulletins
Propagation Data from WWV
You may decide to keep other features, depending on your ham radio interests. Take a look the toolbar and give it a try.
73, Bob K0NR