Archive for April, 2007

The ARRL has withdrawn the petition to the FCC which calls for "Regulation by Bandwidth" (RM-11306) in the Amateur Radio Service.
NEWINGTON, CT, Apr 27, 2007 — The ARRL has announced it's withdrawing its controversial November 2005 Petition for Rule Making (RM-11306) calling on the FCC to establish a regulatory regime to segment bands by necessary bandwidth rather than by emission mode. The League cited "widespread misconceptions" surrounding the petition as a primary reason for deciding to remove it from FCC consideration. The ARRL left open the option of refiling the same or a similar petition in the future, however.
I think the ARRL was on the right path. The FCC rules concerning emissions are stuck in the 1950′s and need to be updated. The basic idea is that modulation formats will change over time and the key parameter that needs to be managed by band segment is the bandwidth of the transmitted signal. That way, we don't want to go back to the FCC for rule changes everytime some new technology emerges. Makes sense to me.
Unfortunately, the controversy around automated digital stations (read: Winlink) dominated the debate. Some hams concluded that Regulation by Bandwidth was just a conspiracy to allow automated Winlink stations all over the band. I do believe that the ARRL proposal needed to be changed to have tighter restrictions on automated digital operation…we don't want digital stations firing up randomly on top of ongoing QSOs. But the basic concept of regulating via bandwidth is sound.
73, Bob K0NR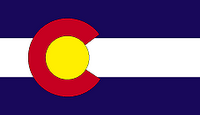 The ARRL June VHF QSO Party (June 9-11) is a great opportunity to try out your gear for the VHF and higher bands. See the complete information on the contest here.
Under the theory that activity breeds more activity on the VHF bands, I am proposing a coordinated effort to activate all Colorado grids during the ARRL June VHF contest. This effort would collectively raise the scores of everyone in the Rocky Mountain region as we all have more grids to work locally. More importantly, this would be a lot of fun!
How difficult is this to pull off? There are 16 VHF grids in Colorado. If you are not familiar with the grid system, take a look at the Colorado vhf grid map on my web site.
The usual front range VHF stations would have DN70, DM79 and DM78 covered. There are a couple of rover stations already planning to head out east and hit DN80, DM89, DM88, DM87. DM77 will also be activated by one of the rovers. On the Western slope, N0KE is usually on the air from DM69. With a little encouragement, we could probably get a Grand Junction station or two on in DM58. This would still leave DM57, DM67, DM68, DN50 and DN60 open. There may be a local or two we could get on the air or maybe we need another rover to cover those grids. This idea seems to be within capture range.
I think the minimum station should be active on 2M and 6M, with decent Yagi antennas and running 100W or more. This would help facilitate QSOs across the state. Also, a good 6M opening would be a nice addition (not sure who is in charge of propagation this year

More bands would be better, of course, especially from the rare grids.
We especially need stations to participate from the western grids in Colorado (DM57, DM58, DM59, DN50) near Cortez, Delta, Grand Junction and Rangely. These can be fixed stations, portable or rovers.
If you are interested in participating in this effort and can operate from one of the more rare grids, contact Bob K0NR (bob@k0nr.com). To keep up to date on the status of this effort, monitor The Great Colorado Grid Run summary page.
If you are new to VHF contests, check out "How to Work a VHF Contest" at http://www.k0nr.com/rwitte/vhf_contest.html
73, Bob K0NR

We love our electronic gizmos and gadgets, but sometimes they seem to frustrate us more than they should. John C. Dvorak recently wrote about the things that frustrate him with PCs: the proliferation of USB cables and power adapters.
He writes:
Why, for example, do we have so many variations of USB cables? One side is always the same—the side that attaches to the PC. It's always a standard rectangular USB connector, and it plugs into any computer you like. But on the other end, the connector is always different.
I had previously asked why don't we have USB ports on ham gear? The amateur radio equipment manufacturers have been slow to adopt USB (that is putting it mildly). USB has really helped drive standardization of PC interconnect and should be expanded to most things electronic. This is already happening but now we have the potential of too much "innovation" on the non-PC end of the cable. Apple has their own proprietary connector on the iPod, some digital camera manufacturers go their own way….mobile phones often have proprietary connectors, too.
The other problem that Dvorak mentions is the proliferation of AC power adapters ("Wall Warts"), all with different secondary plugs and many of them missing labeling on what electronic gizmo they will power.



Is it asking too much to label power supplies with the name of the device
they work with? I have a box full of generic-looking power supplies, and
they're all labeled with the name of the random electrical company that made
them. I have no clue what devices they actually belong to.


Interestingly, the USB standard may be the answer to much of the wall wart problem. You may have noticed many devices that use USB for data interchange also charge their internal battery via the USB port. In fact, you can now buy wall warts with a USB port on them so that power can be supplied to these devices. (I bought one of these to charge my iPod when on the road.) Of course, the same concept can be applied to a car charger that uses the 12V cigarette lighter plug to drive USB-powered devices.
According to Wikipedia, the USB specification provides for a 5V power supply with of 100 mA current, initially. A USB device can request more current in steps of 100 mA, up to a maximum of 500 mA. Many USB host devices will always have 500 mA available. With half of an ampere of current at 5 Volts, 2.5 Watts can be delivered via the USB port. This is not a huge about of power, but it will handle many portable electronic devices.
The end of the USB cable that connects to a computer is called the "Type A" connector, while the other end is "Type B". There is a smaller version of the B connector, called "Mini-B', which is being deployed on small devices such as mobile phones and digital cameras. (The regular B connector is too large for micro-sized electronic gadgets.) The figure at the top of this article shows a cable with a Mini-B plug.
So there you have it…imagine a world where the mobile phones, MP3 players, handheld transceivers and digital cameras all used the Mini-B USB plug for data and power. You could go on a trip with only one power adapter that fit all of them.
Nah, that would make too much sense.
73, Bob K0NR