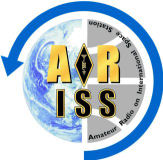 The ARISS-Europe team is working to establish L-band and S-band antennas on the Columbus module, which will be added to the International Space Station.
From the ARISS-Europe web site:
With the Columbus module being located at some considerable distance from the other two ARISS stations, this will permit parallel operations on the new bands at the same time as the existing operations. The availability of these new frequencies will enable us to establish wideband and video operations for the first time. This facility will provide ATV facilities for School contacts and, additionally, continuous transponder operation.
The only problem is that ARISS-Europe still needs additional funds to pay for the antennas. They are asking for donations from radio amateurs worldwide. See http://www.ariss-eu.org/columbus.htm Time is running out, so if you can donate to this cause, do it now.
73, Bob K0NR