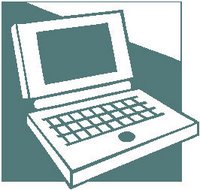 Back in October of 2006, I wrote about my attempt to use only free software on my newly acquired notebook computer. At the time, I gave out these grades:
OpenOffice: B- [Works well but not completely compatible with MS Word, I have pretty much stopped using it]
Firefox: A [Seemed to work very reliably ]
Thunderbird: A [Works great ]
Since then, I have become very disillusioned with Firefox. First, my bookmarks disappeared without warning. OK, this might be caused by my harddrive. Then the download manager (which I thought worked really sweetly) started acting up such that it didn't tell me when the download was complete. Then there was the funky blank menu bar across the top…probably due to some option I had set or a software plug-in. But I tried for days to get it to go away and it never did. I even did a fresh install of Firefox to get things back to normal…didn't work. The final straw was when I kept running into web pages that didn't display properly on Firefox. OK, you are going to say that this is the webmaster's problem in that they didn't check compatiblity with all major web browsers.
Well, I give up. I switched back to (ack) Internet Explorer and everything works much better. My life just got simpler, which is the ultimate test. (I am starting to sound like a Mac user 🙂
I am still using Thunderbird as it gets the job done. OK, its spam filter could be better but I doubt that Outlook Express is any better.
My conclusion: the standard Microsoft stuff works, and, well, it is the standard on the PC, whether we like it or not.
73, Bob K0NR